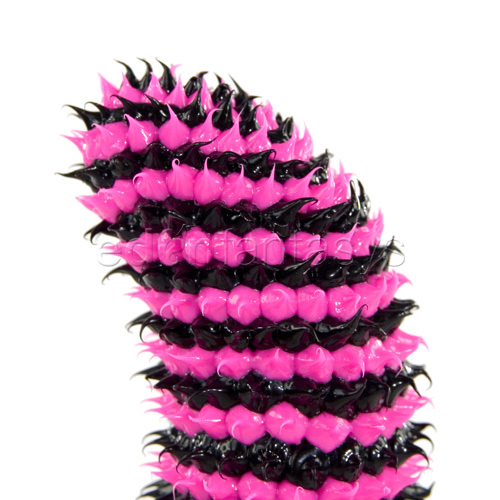 When my husband pulled this out of his bag of tricks the other night I was like, "What the HELL is that?"  It looks like it's completely covered in fancy frosting. 
But I have to admit, the silicon "frosting" does make it soft without making it feel like one of those squeezable stress balls.
Note: I do recommend a little extra glide lotion.  All of those nubs create a lot of friction. 
Not that there's anything wrong with friction.
And if you're wondering how it works?  Well it's NOT my birthday but it SURE felt like it was.
Here's the link:  Taffy Tickler
And JUST IN: The AWESOME folks at EdenFantasys have agreed to give you 15% off your purchase of this - or any other product.  Just use the code "DANGEROUS" at checkout.
You don't have to thank me, just promise me you'll scream my name at least a couple of times.